Interstellar Connection is now playable on mobile!
---
Rose and I created Interstellar Connection in 72 hours for Ludum Dare #46. This weekend we were able to add some major post-jam enhancements.
Play on mobile
Since Interstellar Connection is a short, casual browser game, it makes sense for it to be playable on mobile devices. I updated Rose's original design to a totally new tabbed layout for narrow screen widths. Tabs switch automatically when the game transitions between puzzle and story, so I'm hoping it's a seamless and fun experience on mobile!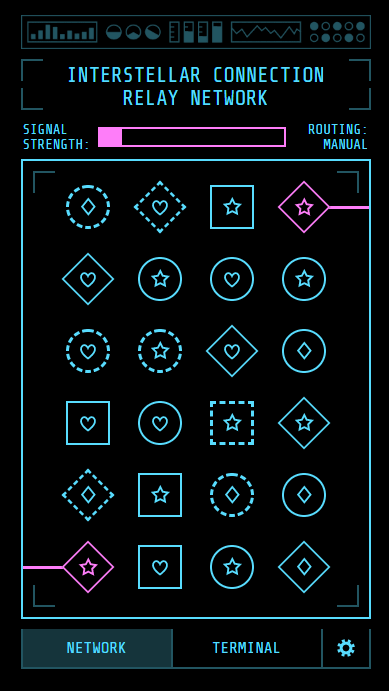 Endless puzzle mode
We've gotten feedback that the game is too short, and while we're not planning to expand the story beyond its original LD version, I did add an endless puzzle mode in case you get hooked on the pattern-matching gameplay - just toggle endless mode under Settings.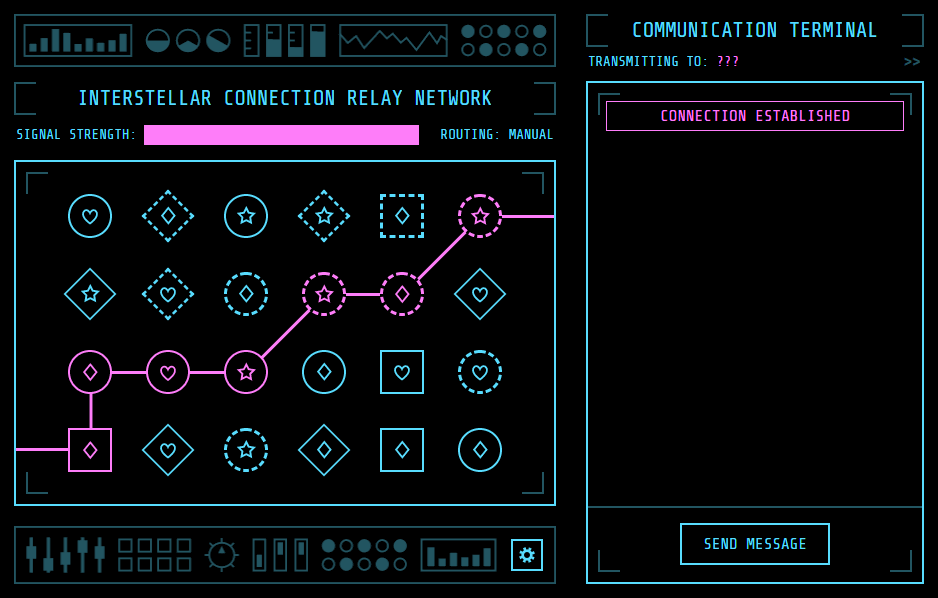 Other updates
You can adjust the sound effect and music volume in the Settings menu
The path length for levels 3-5 was increased to make story mode more interesting/challenging
Additional style/animation tweaks
We hope that being available on mobile will allow lots of people to play and enjoy the game. If you have any feedback, please let us know!